Infusionsoft is my favourite small business tool. Because it's such a powerful small business tool.
It isn't for everyone, and if you're reading this, you've probably heard of it and heard some bad things about it too.
So let's get this straight off the bat: Infusionsoft is a great tool, if you're willing to do what it takes to succeed with it. But it's not necessarily easy, especially if you're not tech-inclined. The aphorism is along the lines of going from a Corolla to a Ferrari, and it's pretty close to the truth.
A Ferrari is way way way harder to drive than a Corolla. BUT, it's way way better.
That's Infusionsoft in a nutshell: it's the Ferrari of small business tools, and with the right skills, it can be an incredible tool. Without the right skills… you can crash into a lamppost.
So what exactly does Infusionsoft do?
Automation
Email automation, marketing automation, workflow automation, sales automation… if you can do it, Infusionsoft can be made to automate it. And automation is all about amplifying the efforts of people.
Marketing Automation
Automating your marketing means using software to drive the repetitive admin-laden tasks that underpin creative activities. It means using software to send drip campaigns and follow up emails, posting to social media, and ordering coffees for the office (yes, it can actually do that!).
Even the simplest of marketing automations help any business become more organised, grow their sales and massively amplify the efforts of their people.
Sales Automation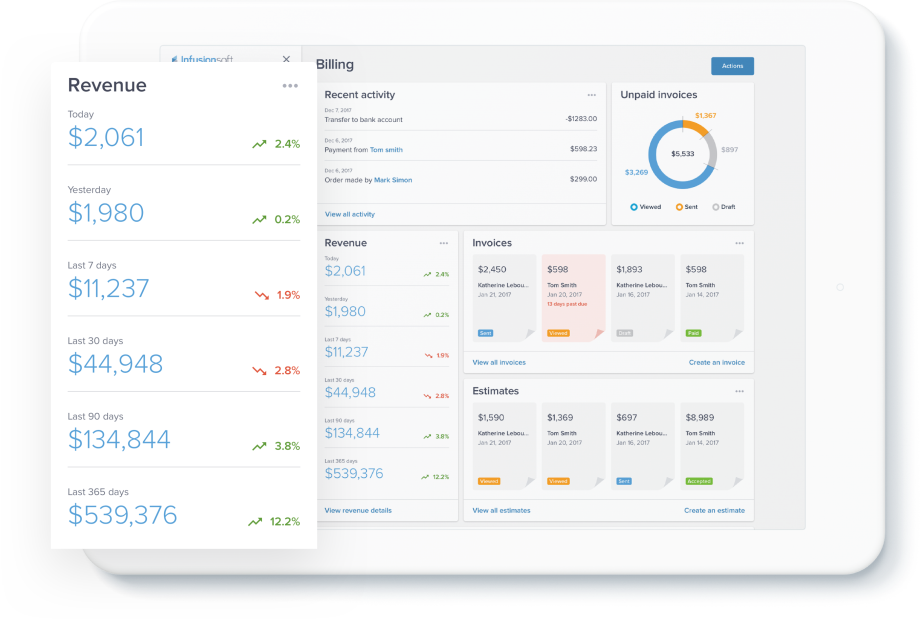 Sales automation isn't, sadly, sales coming in automatically without any effort at all. Believe me, I wish it was. The myth of passive income aside, Sales Automation means being organised.
Infusionsoft has a great sales pipeline tool that allows a business owner or team leader the reap the benefits of a process driven sales pipeline, from keeping track of leads, to accurate analytics, better follow-up and increased conversion, team oversight and accurate revenue forecasting.
Sounds good, right? Read more about sales automation.
Workflow Automation
This is my favourite thing about Infusionsoft: automating the shit out of admin heavy tasks. It's not something you hear about very often because a) it's hard to do, and b) it isn't often the kind of activity that has an immediate ROI.
But it's epic.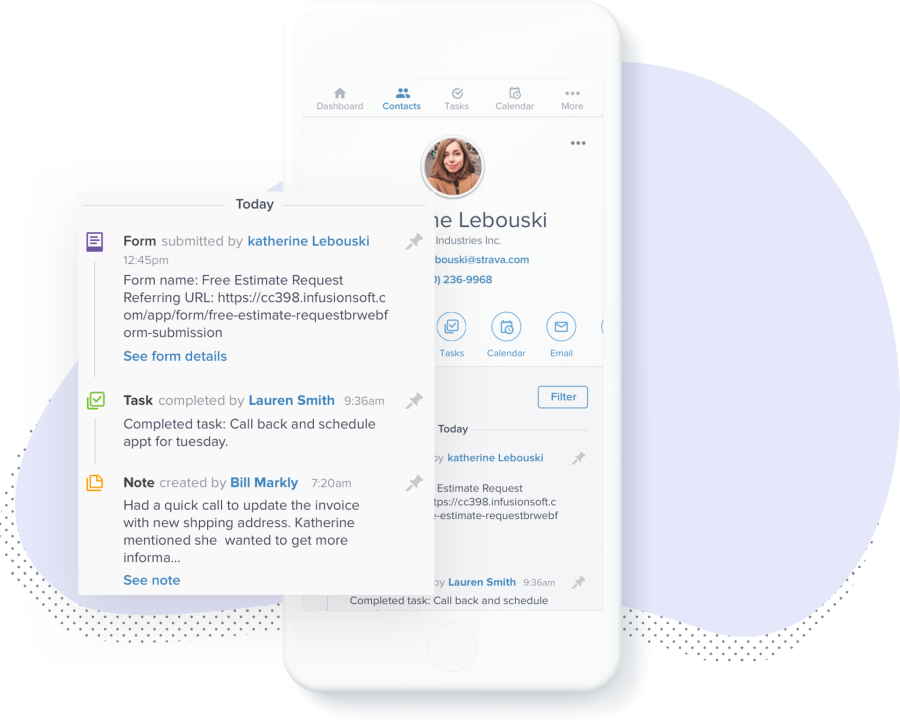 We've used it to automate the Work Order/Quote process for a strata manager, that amongst other things, allowed him to remove unnecessary headcount from his business, increase the capacity of his managers, and ultimately was a factor in him selling his business vastly above market rate. And he won a few industry awards along the way.
It can be used to drive membership sites, manage project milestones, automate a support process for the detail oriented work that accounts and financial advisors have to do, integrate with accounting platforms, google docs and sheets, analytics, facebook custom audiences…
The list is almost endless when you couple Infusionsoft with skills.
CRM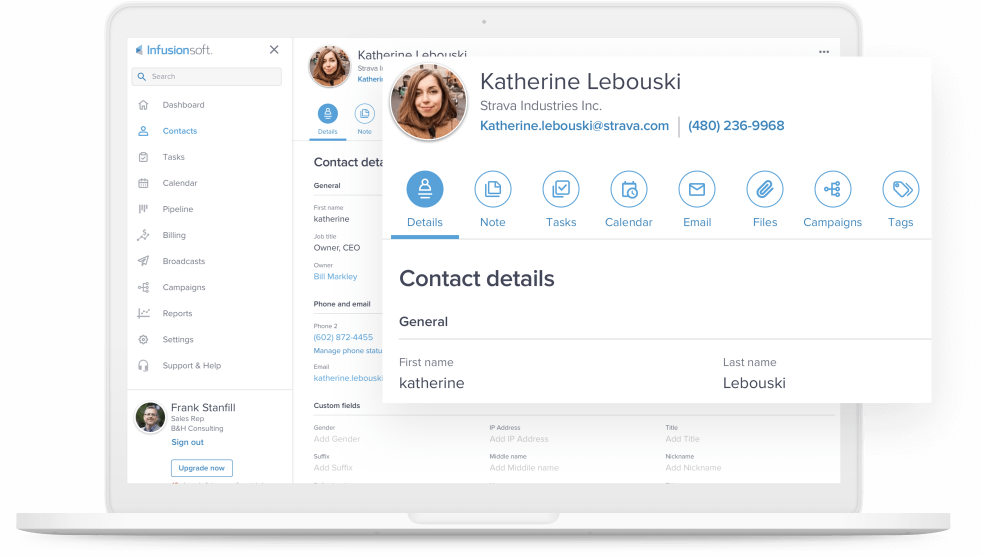 Less sexy than everything we've already looked at, but important nonetheless: Infusionsoft can be used as a central point of truth.
Because of the huge number of integrations around that extend Infusionsoft's native capabilities, the excellent CRM feature can be used to house a history of everything a customer, lead or contact has ever done with your business.
This alone has proved invaluable for me, and is more important than you might think right now.
Email Marketing
Last but most definitely not least, at it's core, Infusionsoft is an ESP (email sending platform). And email marketing is still the most successful marketing medium we have with a 4300% ROI.
And we're pretty bloody great email marketers.
Read more about our email marketing services.
Price
Starting at just $99USD per month, Infusionsoft is also a competitively priced option for businesses from 2-3 employees all the way up to a few hundred.
Interested in Infusionsoft? Get a callback to find out what it can do for you.